Lists include persons based on certain criteria. Lists are useful when you want to target a specific group of your fans with mass messages, for example.
You can find all the lists by clicking/tapping your profile photo or burger menu ☰ in the upper right > Lists.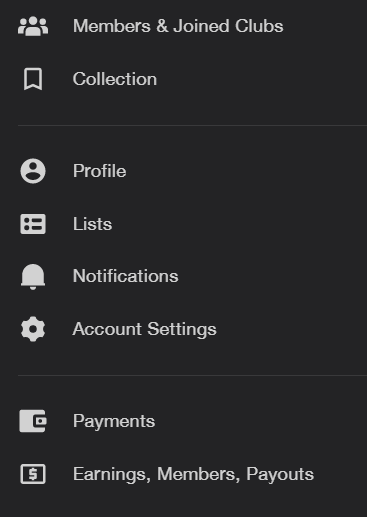 There are Smart Lists that are created automatically, and custom lists that creators compile themselves.
There are 9 Smart Lists:
All fans
Followers
Free members
Paid members
Paying non-members
Outgoing members
Ex-members
Restricted members
Blocked users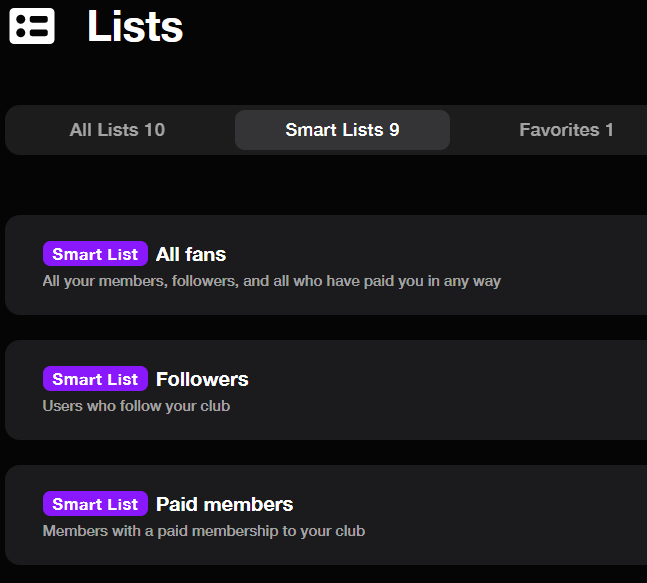 With a list, you can do the following:
Add Persons (but not to Smart Lists)
Edit (but not Smart Lists)
Favorite/Unfavorite
Duplicate
Delete (but not Smart Lists)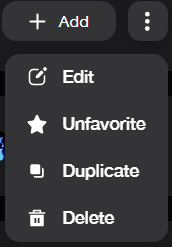 There is no limit as to how many persons a list can include.