Every time you make a post on My.Club, you can let your Twitter audience know about it. This is where the Announce on Twitter feature comes in handy.
You can find Announce on Twitter in your Account Settings. When you turn the toggle switch on, you need to connect your Twitter account, and you're done!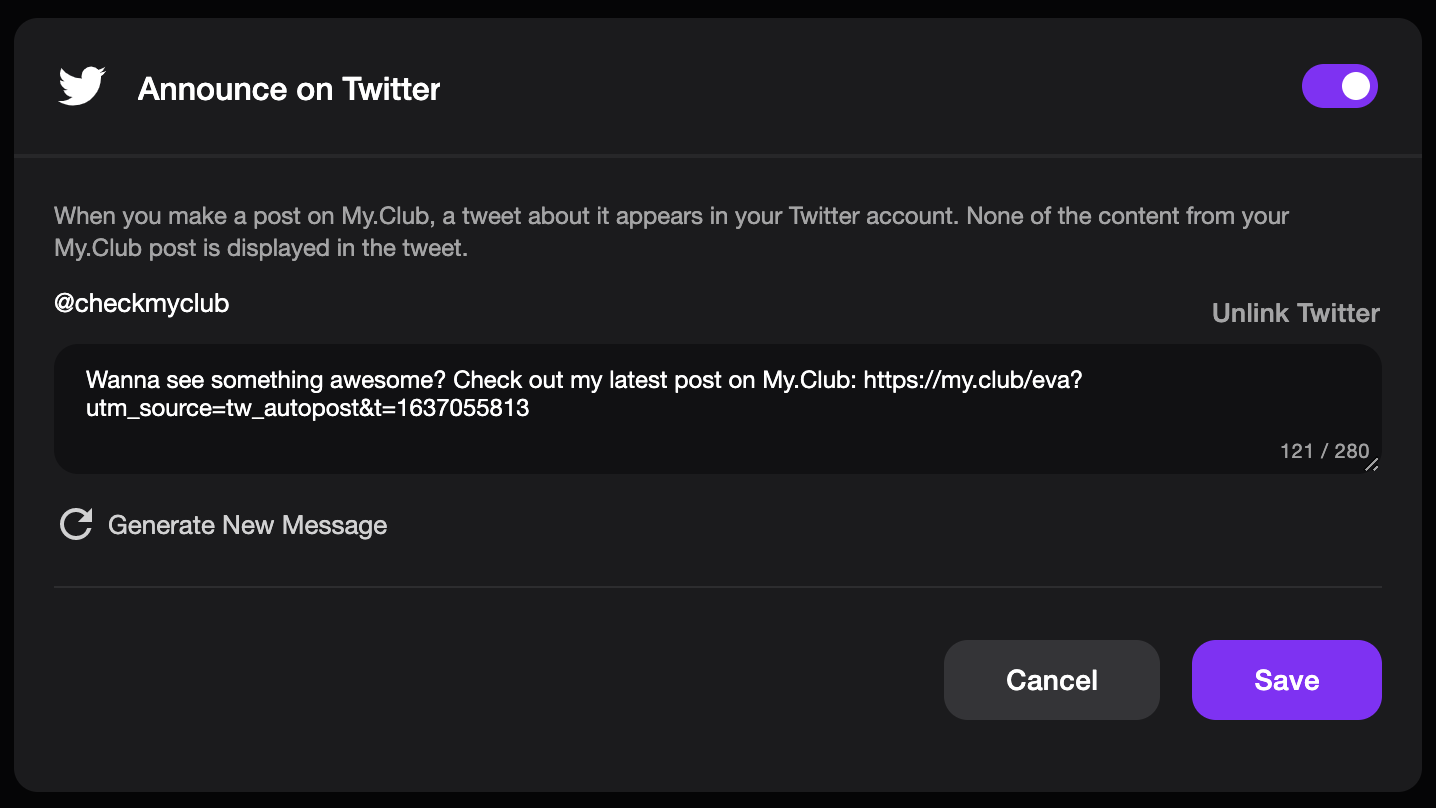 You can choose from one of the generated messages or write something of your own. Once you click Save, tweets about your new My.Club posts will appears in your Twitter account. None of the content from your My.Club posts is displayed in tweets.
If at some point you don't want tweets about your posts anymore, just click Unlink Twitter.