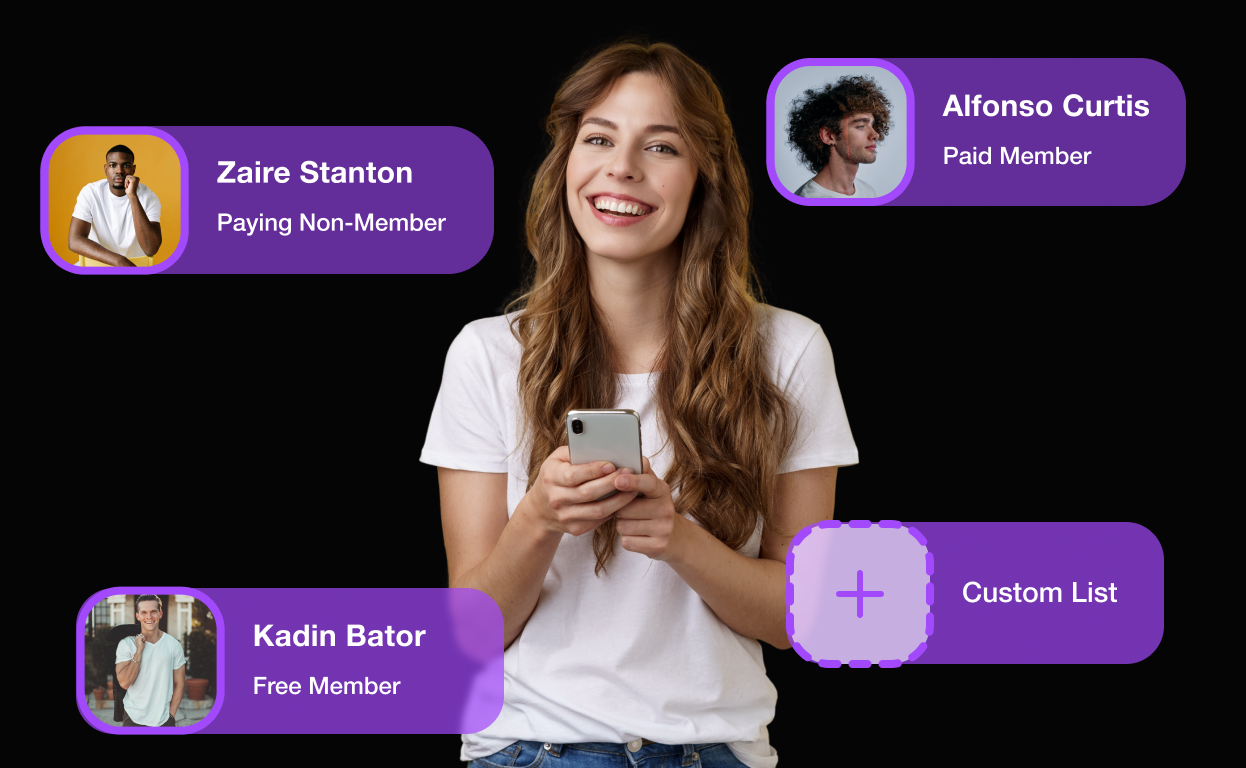 Mass messages are messages that you can send to a whole group (or several) of people at once. You can send them by opening Messages and clicking/tapping Mass Message at the top.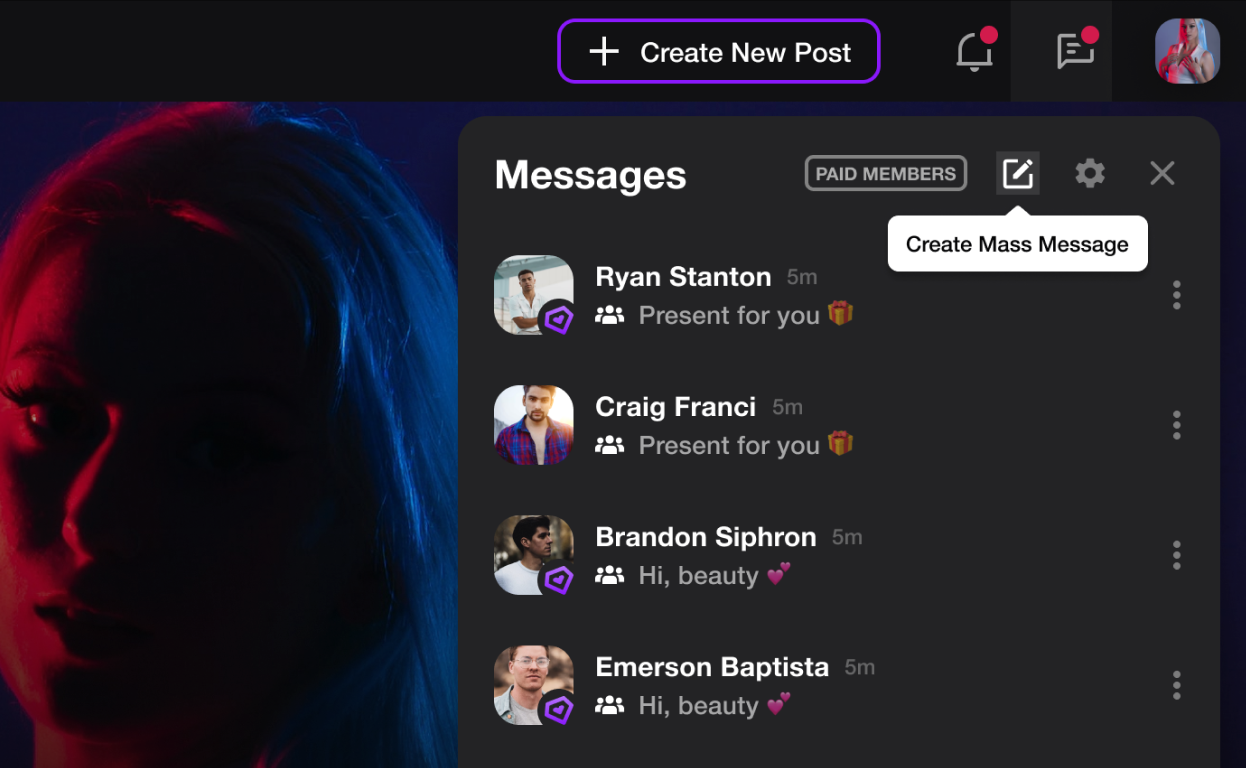 You can choose to send a mass message to:
paid members
free members
followers
paying non-members
custom list
You can choose whether you want to send a mass message for free or set a price for it. The price you set for content in a mass message is the same for all recipients.
You can attach up to 15 photos and/or videos to your mass message.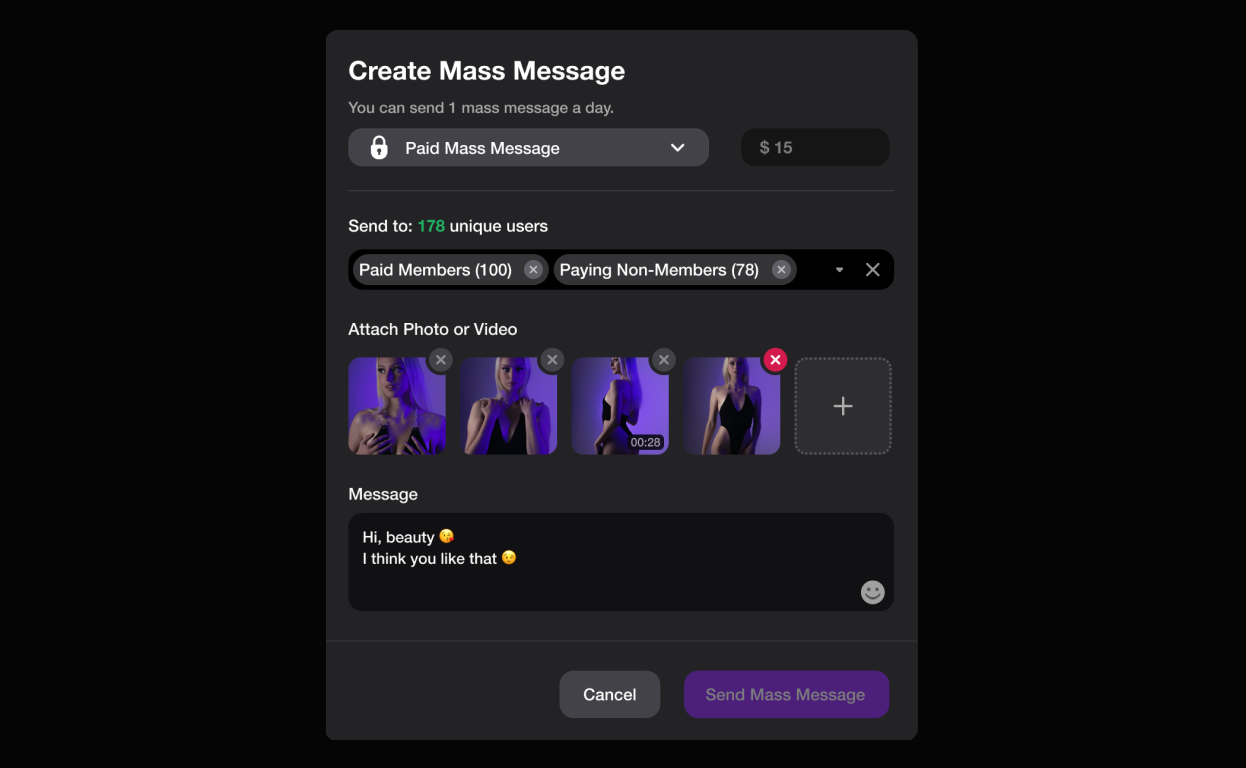 If you go to Messages, you can access Mass Message Stats at the bottom. You will see how many people you sent a mass message to, how many of them opened it, how much money you have received from it. These statistics can help you figure out the best strategy for sending mass messages.