On My.Club, you can have video calls with your fans. Or, rather, vice-versa.
What's in it for you? This is a paid service for your fans. To call you, they need to first buy a certain amount of minutes which you determine.
By default, video calls are not enabled for your account. To enable them:
1. Go to Account Settings > Video Calls tab

2. Choose the cost of 1 minute > click/tap Next
3. Choose what minute packs you'd like to offer >click/tap Next
4. Choose how you'd like to be notified about incoming calls > click/tap Save & Activate
When you're online, fans can call you anytime per your schedule.
But while you're offline, you can set specific times when they can give you a call:
1. While in the Video Calls tab, go down to the Offline Call Availability section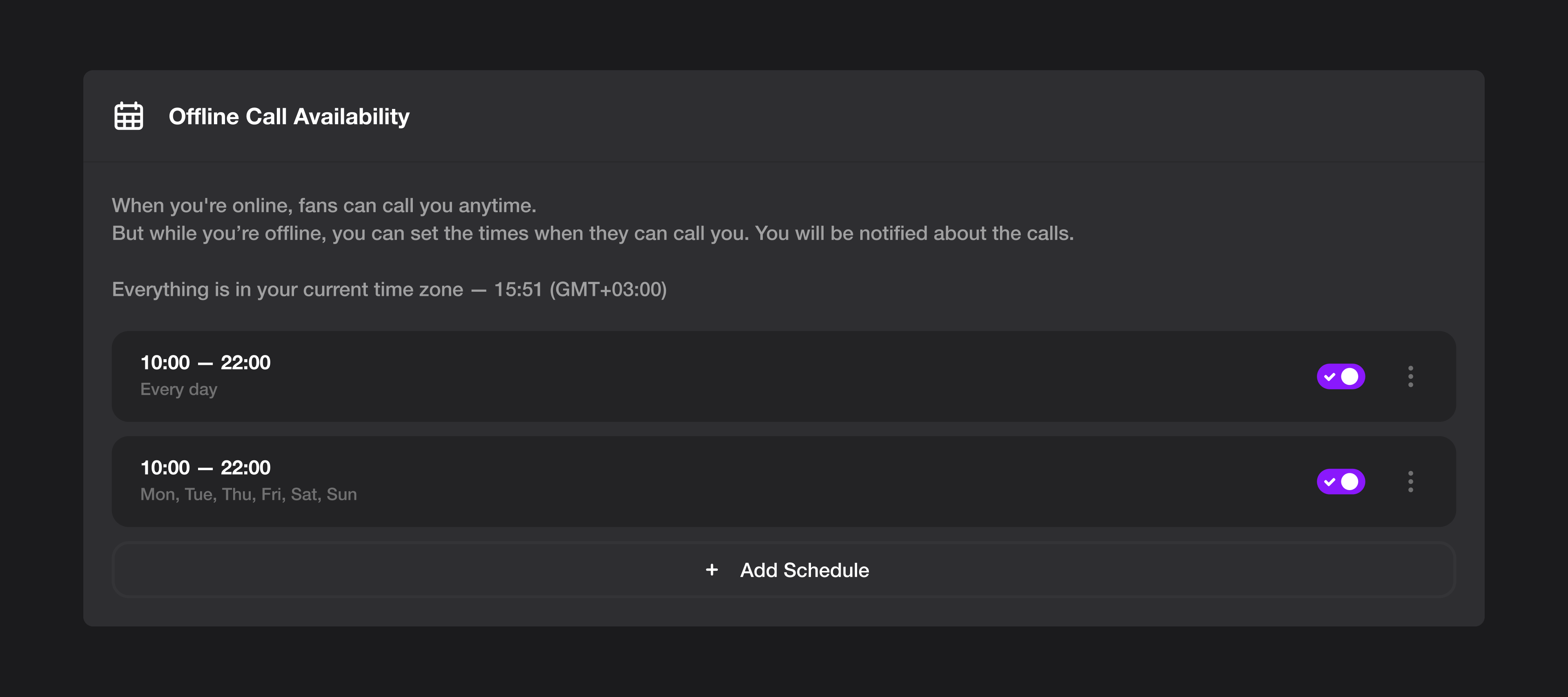 2. Click/tap +Add Schedule
3. Choose days and times > click/tap Add Schedule
If you do not set your Offline Call Availability, it means those who have minutes for calls with you can call you anytime.
Once you have set up your video calls, you can spread the word about it:
1. While in Account Settings, click/tap Share in the upper right
2. Choose Make Video Calls with You
3. Copy the link or choose what social media to share it on straight away
4. If you copied the link, paste it anywhere you want
The link leads to your personal video-call landing page which is absolutely safe to share anywhere.