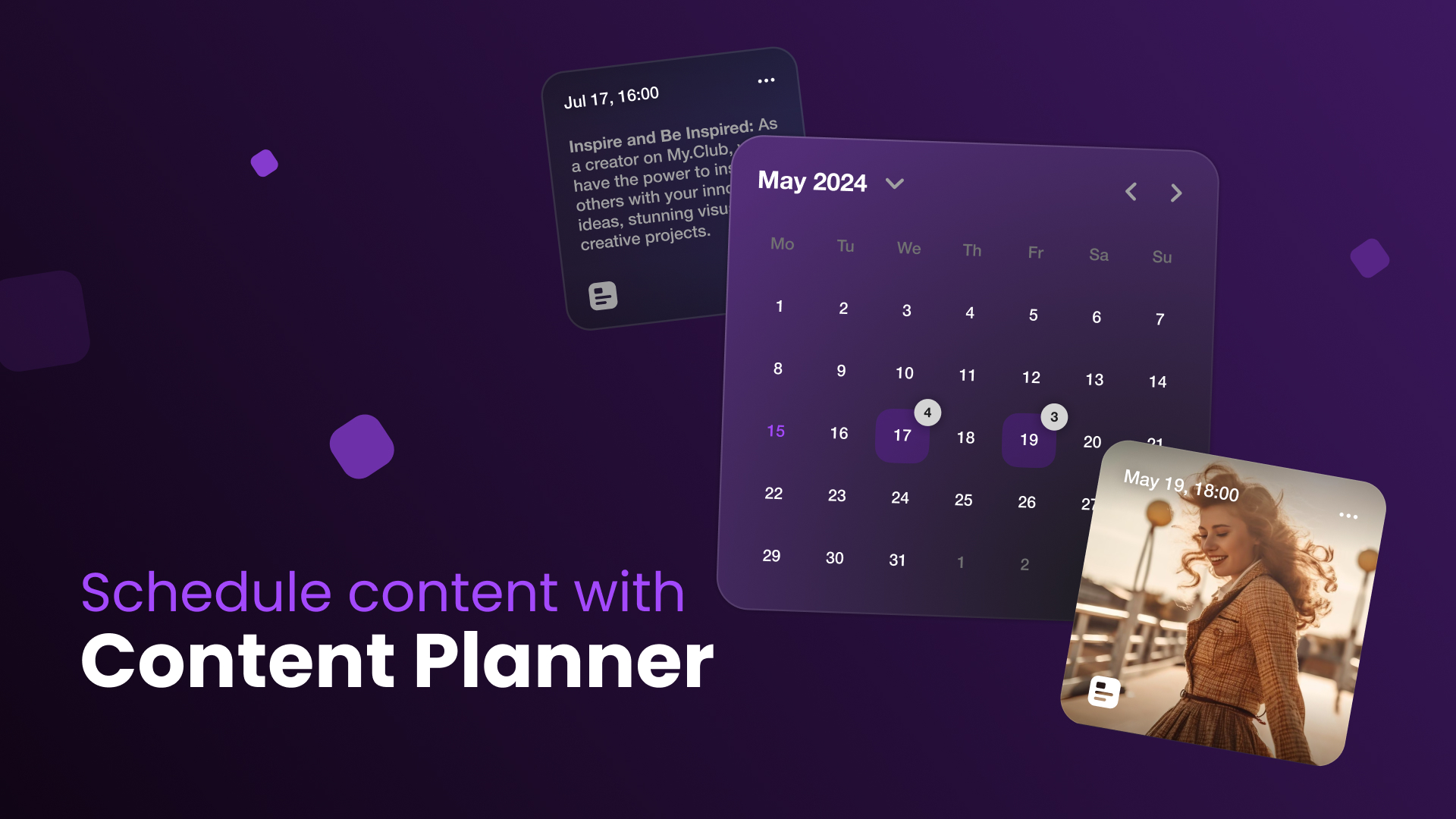 Content Planner is a section where you can view, create, and schedule content.
You can access Content Planner by:
Clicking the calendar icon at the top (desktop)
Or through a dropdown menu when you click/tap your profile photo in the upper right corner
Within Content Planner, you can:
View all your scheduled posts, stories, and mass messages
Create, schedule, edit, and delete any of them
See in the calendar for which days you have content scheduled
To create and schedule content, use the + Create & Schedule button and follow the regular process of creating a post, story, or mass message.
To edit and delete content, click/tap the three-dot icon in the upper right of a piece of content and choose the action you need.