You can choose a video cover when uploading your video to regular post:
1. Choose a video you want to add and wait for it to upload
2. Edit any additional info you want to see in the post and click/tap Next
3. The option Select Video Covers will appear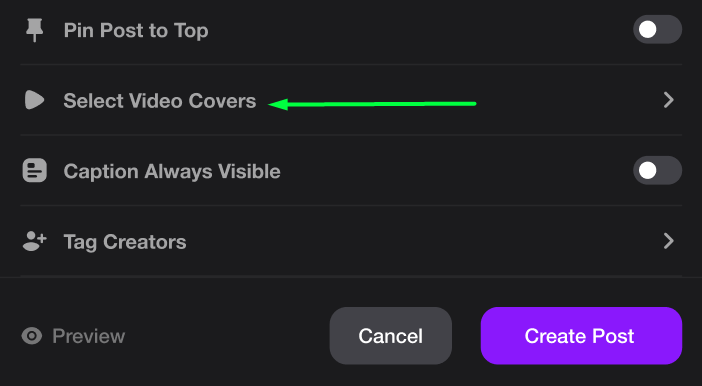 Feel free to select video covers for all the videos you want to post.
4. Set any moment of your video as a cover and save changes
💡 Covers help you choose the best image for your thumbnail, attracting more fans.